| | |
| --- | --- |
| Herentes Transportation trailer | |
Herentes AS is founded in 1996 and it is transport company whose main areas of activity are arranging and expediting international road transport. We are 100% Estonian
owned. The majority of our part and full shipments are transported to the Baltic States, Scandinavia and Russia. Our fleet currently comprises 75 lorries and 82 covered lorries
with a volume of 94m³ which meet the requirements of the TIR convention.
All of our vehicles are fitted with GPS equipment, ensuring a precise, real-time overview of the routes they are taking and guaranteeing the most effective cooperation between
our team and our clients. Our goal is to offer fast, flexible services with a personal approach at competitive prices. We are always available to our clients, whenever they need us.
AS Herentes is a member of the Association of Estonian International Road Carriers, and all of the vehicles we use are covered by CMR insurance.
Also this mod changes LkwLog company logo to Herentes Transportation logo (see pictures below); compatibility with game version 1.27x and below that.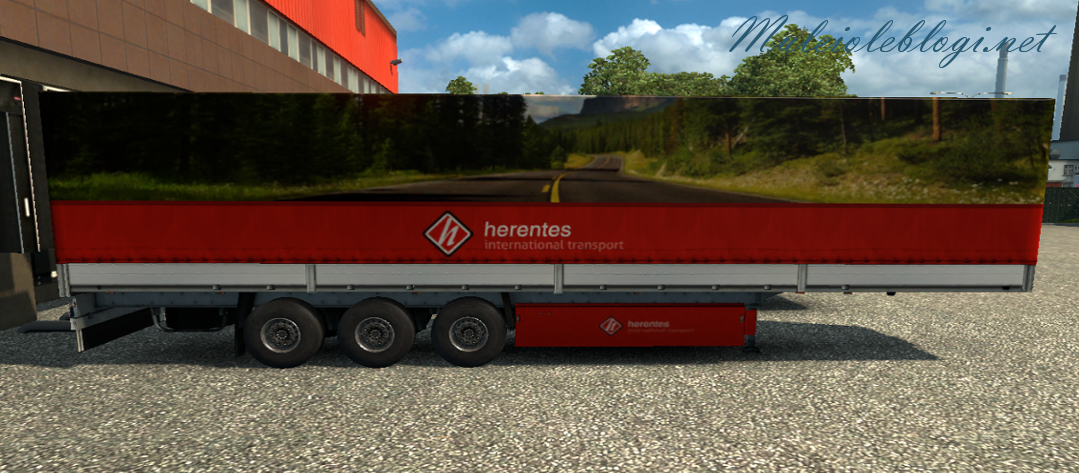 | | |
| --- | --- |
| | |
| | |
| --- | --- |
| | |
| | |
| --- | --- |
| | |
Visit company's website Download mod Link to mod in Ets2.lt